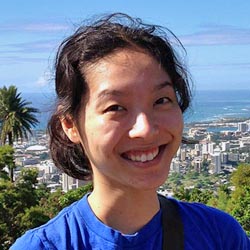 Email: kodamak8@hawaii.edu
EDUCATION:
PhD, Climate Dynamics, George Mason University
BS, Mathematics, Seattle University
FIELDS OF INTEREST:
Forecast verification
Data assimilation
Statistical weather and climate modeling
El Niño dynamics and prediction
My research background is in climate dynamics, with my doctoral research focusing on El Niño-Southern Oscillation dynamics and prediction. However, my primary focus is climate data, ranging from data processing, analysis, assimilation, validation, etc.
I am interested in applying climate-based knowledge toward improving computational support for environmental research. Currently, I am developing a gridded climate data (e.g., air temperature, relative humidity) for wildfire risk modeling and the Hawaii Climate Data Portal.