Enhancing Collection and Application of Hydrologic Data to Improve Operationalized Weather and Flood Prediction in American Samoa
Lead PI: Chris Shuler 
This proposed work aims to address limitations in flash flood and severe weather forecasts in American Samoa by making critical improvements to existing observational networks and through co-production and testing of improved data-driven tools with forecasters at the Pago National Weather Service (NWS) Office. Observation data produced by this project will be incredibly valuable as input to future operational-scale hydrological modeling efforts such as a local implementation of the NextGen National Water Model.
Integrating local flood knowledges and place-based practice: a social-ecological approach to flood risk mitigation
Lead PI: Leah Bremer
Co-PIs: Katy Hintzen, Kirsten Oleson, Mehana Vaughan, Aurora Kagawa-Viviani, Yinphan Tsang
Graduate Fellow: Carter Beale
Across Hawaiʻi, community groups are managing and restoring landscapes for flood risk reduction, including through biocultural approaches that emphasize the mutual restoration of ecosystems and culture. Such ecosystem-based adaptation strategies present important opportunities to reduce the impacts of flooding while providing a suite of social and ecological benefits. The first phase of this project will explore and document the range of existing and desired ecosystem-based adaptation practices for flooding throughout Hawaiʻi while the second phase will co-produce research with two flood-impacted communities. This research aims to bolster community resilience to flooding by illuminating existing local flood knowledge and place-based practices, and by using participatory mapping to visualize future and desired adaptation strategies along with their projected social and ecological benefits.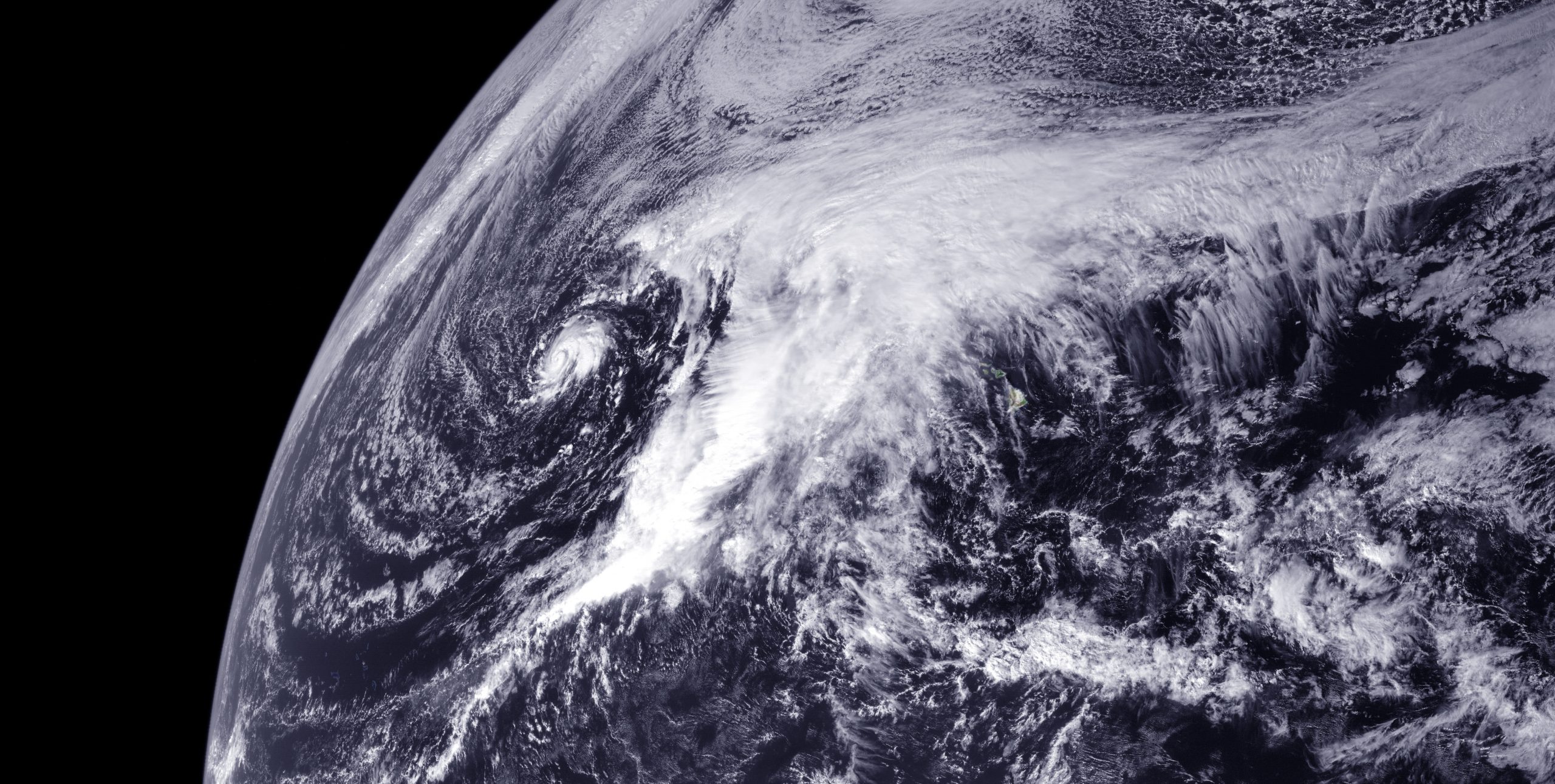 Evaluating the NextGen National Water Model for Enhanced Flood Forecasting in Tropical Conditions
Lead PI: Giuseppe Torri
The steep topography and the strong rainfall and vegetation gradients that characterize their watersheds make the Hawaiian Islands a particularly challenging place for hydrologic forecasts. As the Next Generation National Water Model is being developed, it is important that the model is evaluated and calibrated to accurately simulate the streamflow in Hawaiʻi. This project addresses these issues in three ways. First, it will compile and synthesize all available data, and it will create a data streamflow between the Hawaiʻi Climate Data Portal and the National Weather Service. Then, it will provide a detailed evaluation of the Next Generation National Water Model performance under a variety of weather conditions, clarifying which physical processes might improve the model's performance. Finally, it will provide a calibrated hindcasting/ forecasting assessment of select watersheds in order to support hyperlocalized flood forecasting for underrepresented communities.