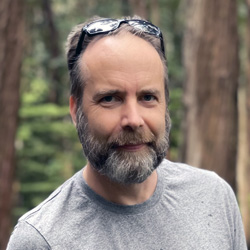 OFFICE: HOLMES HALL 281
PHONE: (808) 956-8272
FAX: (808) 956-5044
E-MAIL: KIRS@HAWAII.EDU
RELATED WEB PAGE: VIEW
EDUCATION:
PhD, University of Rhode Island
MS, University of Edinburgh
BS, University of Tartu, Estonia
FIELDS OF INTEREST:
Environmental microbiology
Microbial source tracking
Quantitative PCR
Recreational water quality
Rapid methods for the quantification of enterococci
Marek Kirs is an Asscociate Researcher at Water Resources Research Center. His academic and research areas of expertise include water microbiology, ecology, public health, microbial source tracking, and taxonomy and systematics.
Dr. Kirs's research focuses on microbiology and related public health issues with the overarching goal of improving water environments and public health. His research projects cover a wide range of aquatic environments and issues and are typically guided by the State of Hawaiʻi's needs and interests. He is currently working on projects ranging in topics from biological and sediment monitoring, application of a qPCR based test for enterococci as a rapid beach management tool in Hawaiʻi, and microbial communities and sources of bacteria in Honolulu's drinking water supply.
Dr. Kirs earned his Ph.D. in Biological Sciences from the University of Rhode Island in Kingston, Rhode Island. He earned an M.S. with distinction in Taxonomy and Biodiversity from the University of Edinburgh in Edinburgh, Scotland and a B.S. in Biological Sciences from the University of Tartu in Estonia.
Annual biological and sediment studies (benthic organisms, coral reefs and fishes) determine the impact of ocean outfall discharges, if any, on the marine environment. Also, annual fish liver histopathology studies are used to determine the effects of treated wastewater discharge on fish caught near the outfall diffusers.