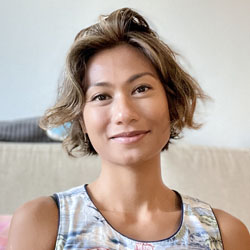 E-MAIL: mcomeros@hawaii.edu
EDUCATION:
Seeking PhD in Marine Biology, ARC Centre of Excellence for Coral Reef Studies, James Cook University, Townsville, QLD, Australia
MS, Biological Sciences, Old Dominion University, Norfolk, VA, 2014
BS, Marine Biology, University of San Carlos, Cebu, Philippines, 2006
FIELDS OF INTEREST:
Ridge to reef ecological processes
Watershed and ecosystem function and services
Reef fish ecology
Water quality
Social-ecological-systems
CURRENT RESEARCH:
Red Hill Task Force
Sustaining California's Food Production Through Integrated Water and Energy Management
PacRISA Linking Hydro-econ Model
Strengthening Understanding of Land-sea Systems: Illuminating Drivers of Nutrient and Sediment Loads and Links to Coral Reefs in American Samoa
As the Red Hill project coordinator, I coordinate the UH-led research activities, support program operations, organize meetings and strategic communication among Red Hill task force members, government agencies, partners, and the community. I also lead the data analysis of a study modeling the relationship between recreational visitation in the California High Sierra National Parks and National Forests and biophysical drivers. This California recreational study models how future climatic conditions affect recreation use and predicts welfare impacts and the cost of future environmental change.