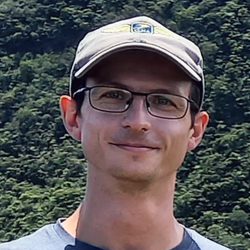 E-MAIL: BENOITLIONEL2@GMAIL.COM
RELATED WEB PAGE:  View
EDUCATION:
PhD, Earth Sciences, University of Lausanne (Switzerland), 2020
MS, Geomatics, French National School of Geomatics – ENSG (France), 2011
FIELDS OF INTEREST:
I am a geoscientist focusing my research on monitoring and modeling rainfall. I am using an empirical approach that combines in-situ field measurements with stochastic models to better understand the space-time variability of rainfall, as well as its impact on Earth surface dynamics (e.g. river hydrology, landslide triggering or glacier flow). A secondary research topic is the development of new geostatistical methods to improve uncertainty quantification in spatial data modeling.