Water Resilience
in Hawai'i
UH Innovation Conference
October 28, 2022   |   7:30 am to 5:45 pm  
Hawai'i Convention Center
1801 Kalākaua Ave, Honolulu, HI 96815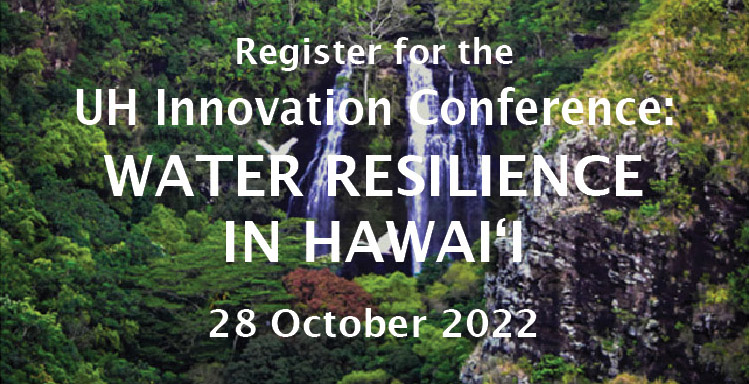 This one day event is an opportunity for collaboration between the University of Hawai'i and its industry and community partners to engage in innovative partnerships to solve the challenges facing Hawai'i to protect its most precious resource: 
Water

.
*SESSION TOPICS:
Session 1. A Look at the Cultural and Historical Significance of Water in Hawai'i
Session 2. Hawai'i Community Foundation's Wai Maoli:  Hawai'i Fresh Water Initiative
Session 3. Water Policy and Strategy in Hawai'i
Session 4. Challenges, Opportunities, Strategies and Tactics to Address Water Quality Issues in Hawai'i
Session 5. Red Hill...Moving Forward
*Speakers and sessions are subject to change.