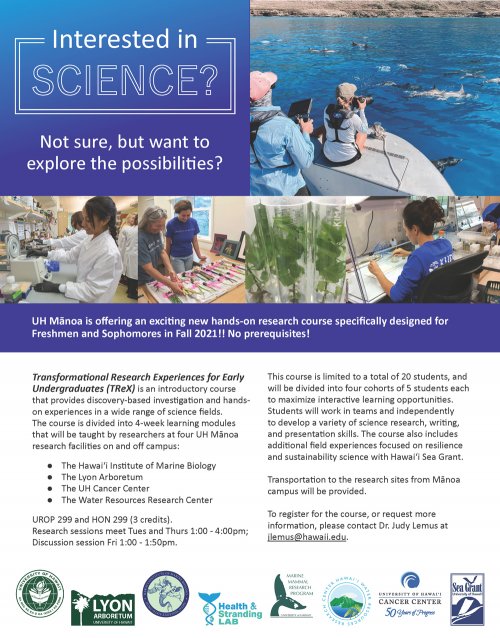 Transformational Research Experiences for Early Undergraduates (TReX) is an introductory course that provides discovery-based investigation and hands-on experiences in a wide range of science fields. The course is divided into 4-week learning modules that will be taught by researchers at four UH Mānoa research facilities on and off campus:
•  Hawaiʻi Institute of Marine Biology
•  Lyon Arboretum
•  UH Cancer Center
•  Water Resources Research Center
No prerequisites. For Fall 2021.
To register for the course, or request more information, contact:
Dr. Judy Lemus, jlemus@hawaii.edu